GTNay Donates To Grounds For Health
---
Grupo Terruno Nayarita producers donate to the Annual Grounds for Health Auction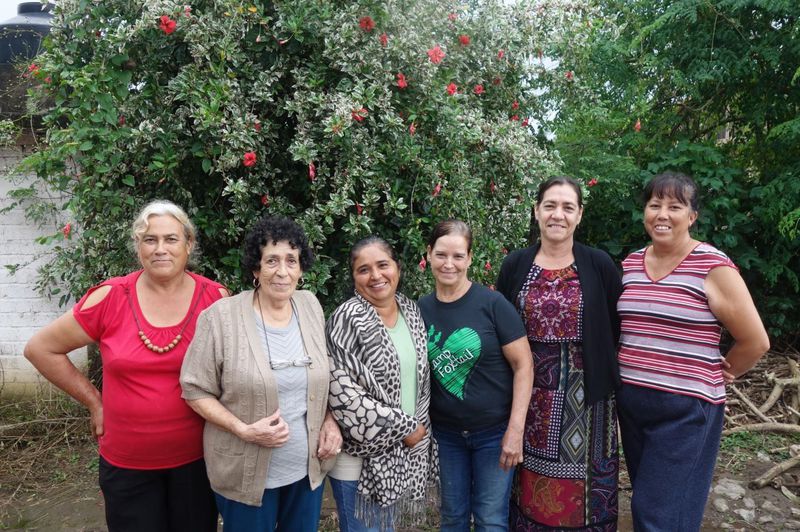 Coffee Donated: Mexico Grupo Terruño Nayarita Women's Natural Process Reserva - 2 bags
Winner: Little Waves Coffee Roasters, Durham, N.C.
---
--Donation Listing--
Grupo Terruño Nayarita

We are a model of sustainable coffee production based in Nayarit, Mexico. Our nearly 400 coffee producers are organized in eight producing societies that are members of our vertically integrated enterprise. Our base member societies have been cooperating for over 20 years and together we have exported 147 containers of specialty coffee since 2006 with internet traceable barcodes and serial numbers on every bag.
Women Producers
Nearly 30% of our 400 producer associates are women. Depending on weather and infrastructure limitations, we are able to separately receive and process coffee cherries from our women members to create lots attributable to the women who brought in their fruit each day. 2019 was one of those years and we have selected a few of the best "women's" lots to create customer selected flavor driven blends.
San Cristobal Coffee Importers
San Cristobal, our exclusive world wide distributer, has agreed to share two bags of their selected coffee, and together we are donating the coffee to Ground's For Health in appreciation of the organizations tremendous effect on women's health worldwide.
Traceability
GTNay's FincaLab® process control system delivers traceability like no other, traceability that is not practically achievable through Blockchain. These controls also allow us to assign the donated coffee to the auction winner at the moment of export. Using the barcodes on the bags, the coffee will be scanned into the Costa de Oro warehouse near Seattle and scanned out when delivered to the auction winner.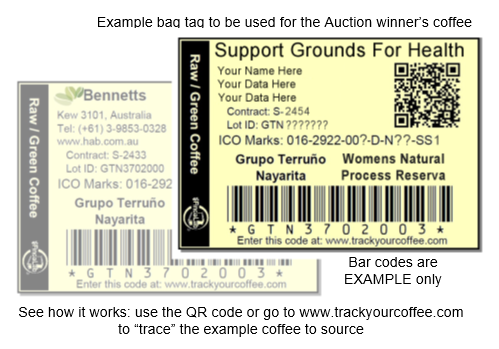 ---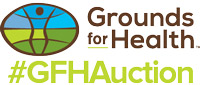 Learn More About Grounds For Health
---
Posted on:
June 12, 2019, 4:24 p.m.