La Marzocco x Little Waves Coffee
---
Little Waves Coffee completes their residency at the La Marzocco Cafe in Seattle.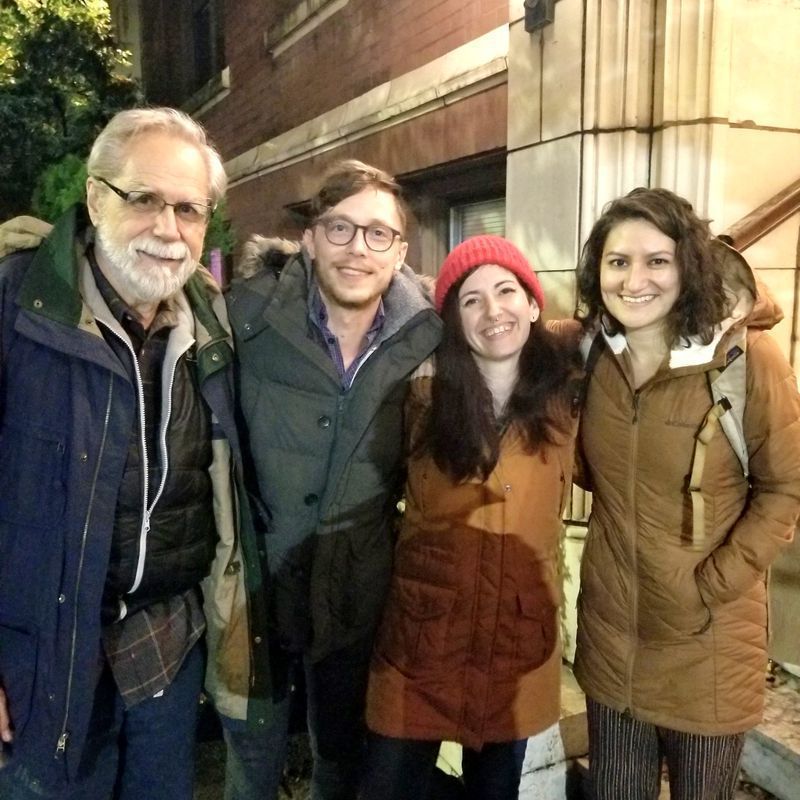 (Photo above: James Kosalos with the Little Waves Team after a night of Greek food to top off the residency program.)
LITTLE WAVES x LA MARZOCCO x GRUPO TERRUÑO NAYARITA
From mid-September thru mid-October of this year, 2019, Little Waves Coffee has been participating in the residency program at Seattle Center's La Marzocco Cafe.
They kicked it off in September with several rounds of Latino-style bingo, Loteria, and delicious empanadas made by South Seattle's very own Comadre Panadaria, donating the proceeds to the Washington Immigrant Solidarity Network (WAISN).
Little Waves Coffee founder, Areli Barrera de Grodski, describes her experience, sourcing philosophy and deep connection to coffee from Nayarit, Mexico in this excerpt pulled from their Instagram page:
---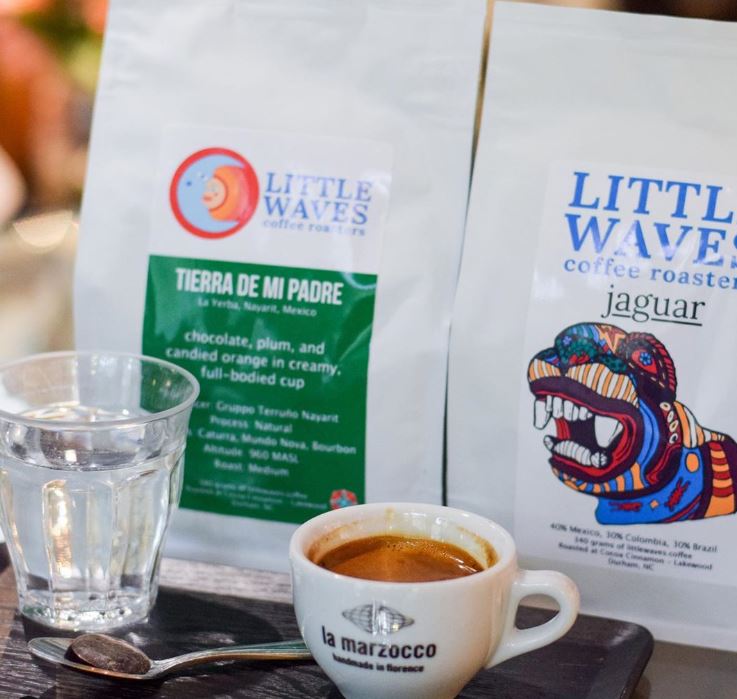 "Wow! I am still in awe of our team for making our La Marzocco Cafe residency happen. I had the privilege of being out in Seattle for 41 days to help assist our menu changes each week to best represent the essence of what we do. We thrive from honoring stories, culture and people. We find that more than not there are threads in every culture and story that connect us and yet every culture and story is important and unique, especially those that are being erased. I share this picture of these coffees because they represent my story of how Leon and I started to approach sourcing coffee. In 2014 I was in Seattle for @Specialty Coffee Association Expo and I went into Victrola Coffee Roasters for a cup when low and behold a bag of coffee from Nayarit was on the retail shelf. My papi is from Tepuzhuacan, Nayarit, México so this meant so much to me to see coffee from this region. I didn't even know Nayarit grew coffee! Fast forward to 2015 when Leon and I travel to México to visit family. We are determined to find where this coffee is grown and we finally find a contact, James Kosalos of @sancristocafe. We set up a time to meet in Tepic and take my tío Toño with us because he loves coffee. Jim meets us with so much energy and hands us keys to an old Volkswagon Beetle (un bocho) and we make our way up the mountains of Tepic to El Cuarenteño, stopping on the side of the road to see coffee trees with fruit ripening. The view is breathtaking and you go from dessert to jungle in no time. We visited drying patios, washing stations and the warehouse where they sort all the beans based on size and density after which they bag them. We spent about 2 or 3 days visiting and observing and listening to what the producers had to say and what Jim had to say (he's a fountain of knowledge and experience) and ultimately they were all saying the same thing. Growing coffee is HARD and even harder for the Specialty Market where small roasters want only the best crops, creating fair weather relationships and consumers want to make quick decisions so they look for marks like fair trade and organic or a low price tag.
All of these things are valid & understandable but to producers this means a lot of work year after year with no guaranteed living wage, so why even go the extra mile to enter specialty market? These were the frustrations we saw and heard while we were in Jim's office in Tepic. While we were waiting we were brewing some of the coffees that were scored at an 82. This is another layer that colors our approach. These coffees were better than we expected and we considered if any of our guests would appreciate them as one part of our program. Tío Toño loved it. This idea and notion that coffees between 83-85 aren't as valuable or complex got blown right out the window for us. So to be clear, our approach is to source amazing coffees (ranging all over the specialty score spectrum) from amazing people at amazing prices that create a living wage for everyone in the coffee value chain and also bring female producers to the front. We are so excited to finally have this coffee from Nayarit in our catalog. To tie things up nicely, this coffee came to me through @groundsforhealth by winning two bags in the auction. These two bags were DONATED by the women of the Yerba community in Nayarit who produced it!!! So when I won these two bags, @sancristocafe reached out to tell me there were 11 more bags. So not only is this the coffee that shaped our approach to sourcing, it's from my ancestors's land, AND it's produced by women. This is a natural process coffee with notes of plum, chocolate, candied orange and a creamy body and the blend Jaguar is predominantly coffee from Nayarit with a Colombia and Brazil to taste like the sun. The beautiful jaguar in a Huichol style was created by our talented team member @baconbuttr."
---
Congratulations to Little Waves on completing the residency and a huge thanks from James, Devorah, all of us here at San Cristobal, and especially from the farmers of Grupo Terruño Nayarita.

---
Posted on:
Oct. 30, 2019, 3:13 p.m.